The Nightbirds aus Locarno war eine der besten Schweizer Beat Bands. Ihre fünf Singles sind allesamt gesuchte Raritäten. Zu Recht. Rasender Rhythm and Blues, Folk Rock, Fuzz Gitarren: Die Nightbirds wussten wie.
The Nightbirds from Locarno in the Italian speaking part of Switzerland were one on the best Swiss Beat bands. Their five 45's are on the wantlists of many record collectors. Wild Rhythm and Blues, Folk Rock, Fuzz guitars: The Nightbirds had it all.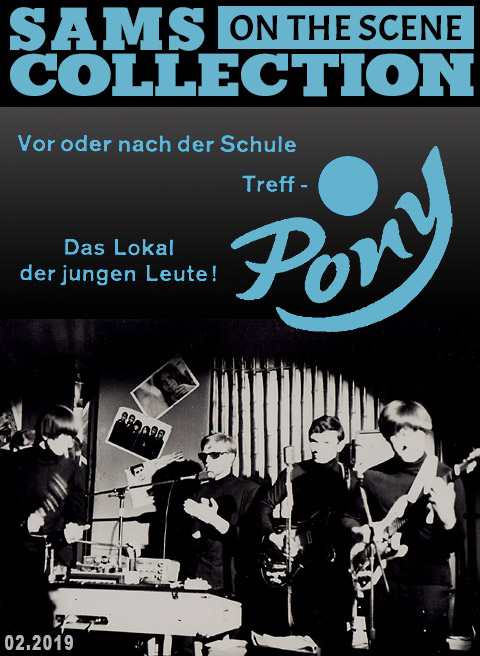 Das Café Pony war Zürichs bekanntester Beat Club. Nach dem Höhenflug der Live-Bands (1965/66) wurde das Lokal ab 1967 zur Diskothek. Hier ist die Pony Story.
The Café Pony was Zurich's leading beat club in the Sixties. After the 1965/66 heydays of Swiss and international Live Bands, the club was changed to a discotheque. Here comes the Pony story.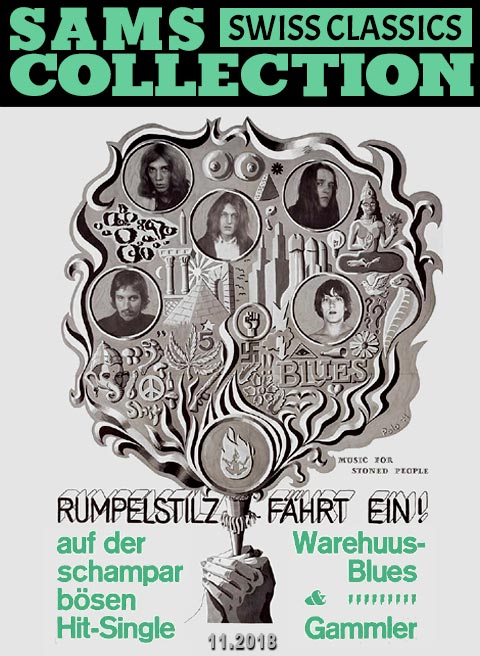 Viele wollen die ersten gewesen sein. Doch die Rumpelstilz-Single "Warehuus Blues" von 1973 war die erste Mundartrockplatte. Sie setzte einen Meilenstein in der Entwicklung der Schweizer Popmusik.
Rumpelstilz, a band from Interlaken near the Swiss Alps, were the first to publish a Rock song with lyrics in Swiss dialect. Their single "Warehuus Blues" from 1973 was influenced by Bob Dylan and a true milestone in Swiss Rock history.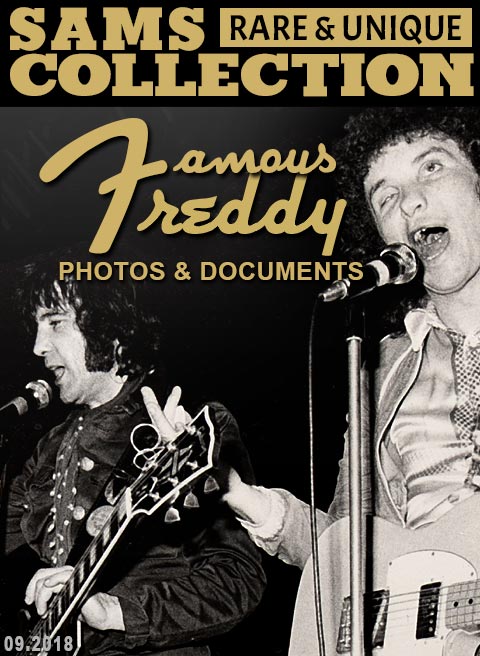 Für alle, die in den rockigen Pionierjahren in der Schweiz dabei waren, und sich darum nicht erinnern: Freddy Vonwyls Fotoalben und Dokumente helfen nach! Das gilt natürlich auch für Nachgeborene.
Freddy Vonwyl was there, when Switzerland began to rock. Watch out for his unbelievable collection of pop memorabilia!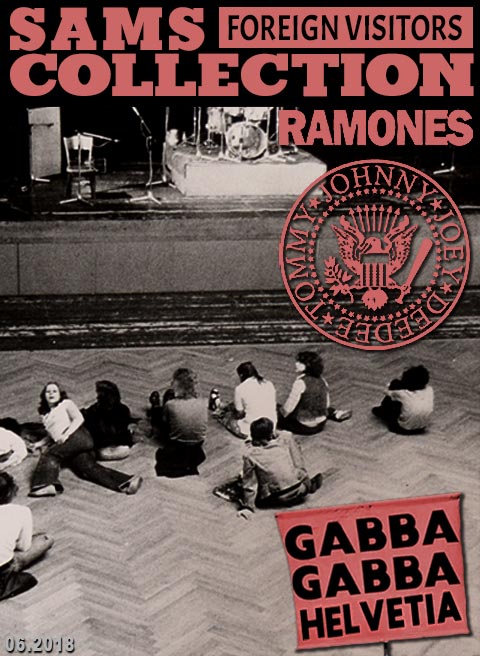 Stell dir vor, die Ramones kommen und keiner geht hin. Das war vielleicht bei der ersten Tour von Joey, DeeDee, Tommy und Johnny R. im Frühling 1977 noch so. Doch bald wurden die Paten des Punks standesgemäss empfangen.
Einige Souvenirs der Ramones-Konzerte in der Schweiz.
Imagine The Ramones are coming to Switzerland and no one bothers. This may have been the case, when The Ramones first visited Switzerland in Spring 1977. But later on, they were treated like the Godfathers of Punk - well deserved!
Some memorabilia from the Ramones' visits in Switzerland.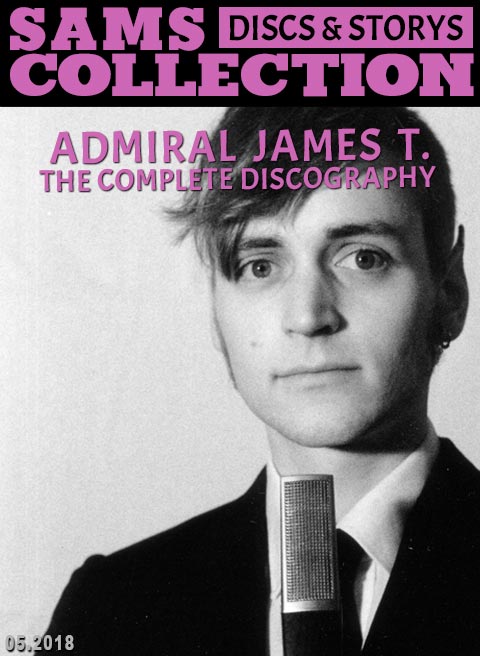 David Langhard ist ein Popmusiker extraordinaire. Seine Diskografie ist ebenso ausufernd wie sein Talent. Sein alter ego Admiral James T hat Langhard zwar in Frühpension geschickt. Doch keine Angst: The show goes on.
The artist formerly known as Admiral James T is one of Switzerland most promising Pop musicians. His discography is as voluminous as his talent. Nowadays, David Langhard works with his bands Howlong Wolf and Neutral Zone.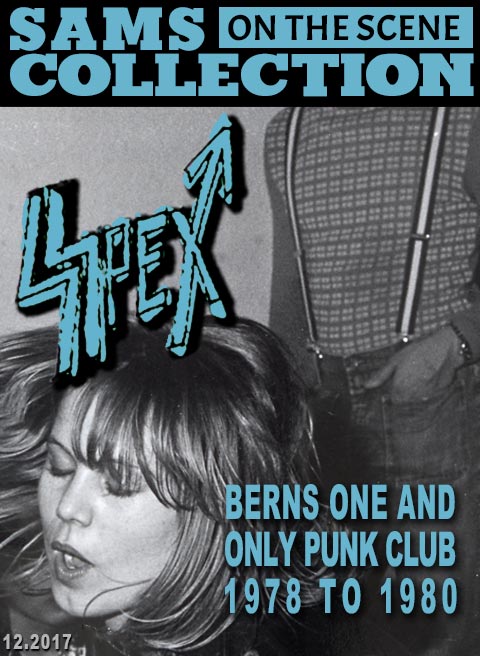 Der illegale Kellerclub Spex war Berns erster Punktreffpunkt. Er entstand im Umfeld der "Artpunks", die im gleichen Gebäude die Modeboutique Olmo betrieben. Trotz seines kurzen Lebens (1978 – 1980) wirkte Spex nachhaltig: Es war das Laboratorium der urbanen Berner Popkultur.
The shortlived (1978-1980) Spex Club in Bern, Switzerland, was illegal, but influential. Legendary bands like early techno-pioneers Grauzone ("Eisbär") played there for Bern's urban in-crowd.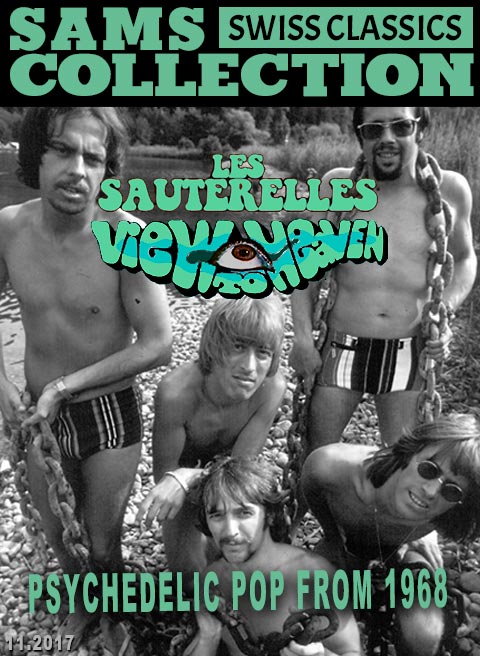 Im Sommer 1968 erschien das zweite Sauterelles-Album "View To Heaven". Es spielte mit dem psychedelischen Pop seiner Zeit. Obschon es ein kommerzieller Erfolg war, stand es am Anfang vom Ende der originalen Sauterelles.
The second Sauterelles album "View To Heaven" was a smash hit. But success came (too) late. The summer of 1968 was the summer of the "Swiss Beatles", though later in the year, the original group disbanded.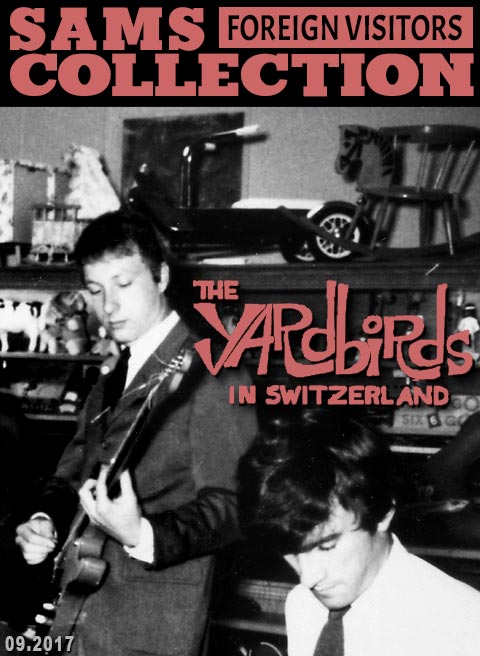 Im August 1964 kam die erste "richtige" englische Beat- und RnB Band in die Schweiz. The Yardbirds spielten in Locarno und Ascona - und hinterliessen einen nachhaltigen Eindruck.
In August of 1964 the first "real" UK beat and R&B band came to Switzerland. The Yardbirds played in Locarno and Ascona and made a lasting impression.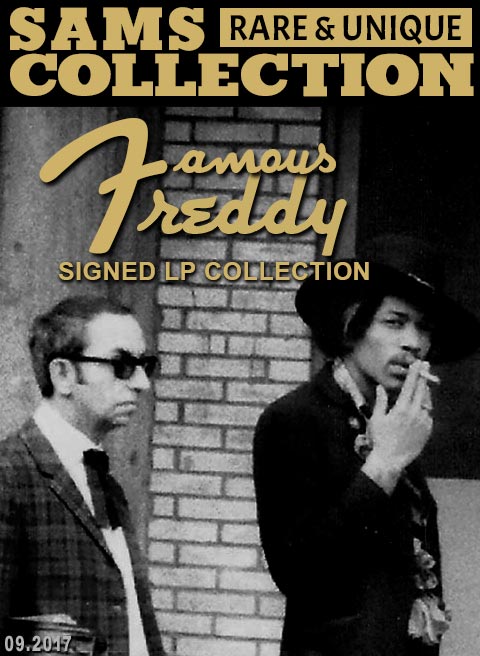 Freddy Vonwyl war ein Luzerner Original und eine Art "Zelig" der Schweizer Musikszene. Hier sind seine Geschichte(n) und seine einzigartige Sammlung von signierten Rock LPs aus den Sixties und Seventies, von AC/DC bis Frank Zappa!
Freddy Vonwyl was a true original from Lucerne, Switzerland. He also was the "Zelig" of the Swiss music scene. Learn more about his story and discover his unique collection of signed Rock albums from the Sixties and Seventies, from AC/DC to Frank Zappa!